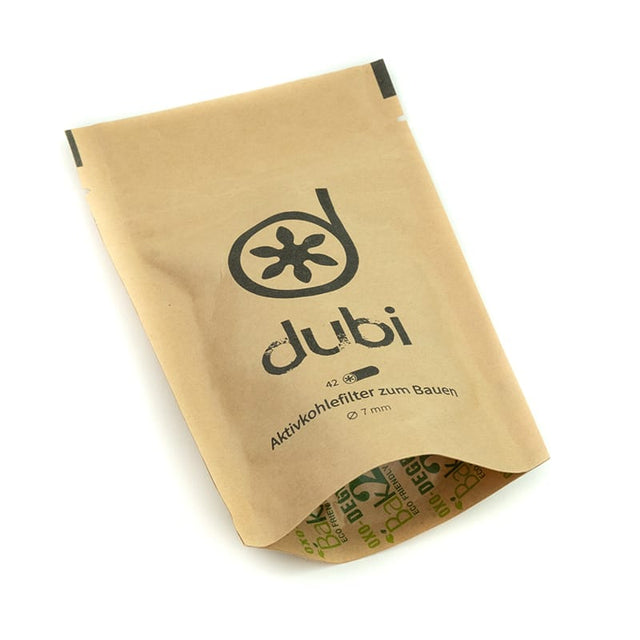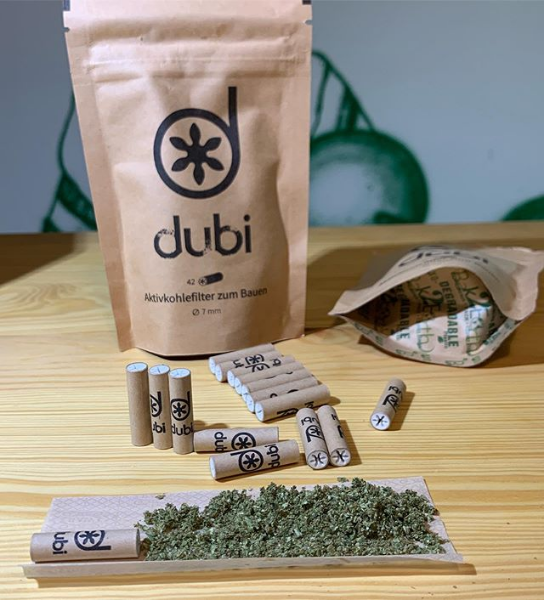 Perhaps the best activated carbon filter of all time.
Handmade in a handicapped workshop in Salzburg, these filters are made of unbleached filtration paper (not blotting paper) and thus remove moisture from the smoke. This has the advantage that these filters do not clog in winter like most of the activated carbon filters currently available on the market. The specially designed, patented interior was based on the principle of an aircraft turbine so that the smoke even accelerates during the draft.
The packaging is #biodegradable and all of that ultimately convinced us to include the #dubifilter #activated carbon filter in our range. #insideout #noproblem #carbonactive
Collection currently not available
Mein Preis Leistungs Sieger
Ich bin mit den Filter super zufrieden.
Größe und Verarbeitung entsprechen meiner Vorstellungen.
Die Besten!
Ich finde dies sind die besten Filter die es auf dem Markt gibt! Bis zum Schluss ein Vergnügen!
Testimonials
the satisfaction of our customers is our success
Nowhere else can you find such beautiful purple and really tasty cbd flowers. It tastes just fine, even to me, and I'm a bit haglich, as they say 😉
Julia

Customer
Great shop, top products, friendly and competent. Worth a recommendation!! 🔥🔥🔥
Moe

Customer
Very pretty shop, run by competent and friendly operators whose products convinced me with their quality. I was surprised by the large selection that you can only find at SupHerb in Vienna.
Georg

Customer
CBD? DROPS? DELIVERY? RETURN? LEGAL? SUBSCRIPTION? CBD? DROPS? DELIVERY? RETURN? LEGAL? SUBSCRIPTION? CBD? DROPS? DELIVERY? RETURN? LEGAL? SUBSCRIPTION?
FAQ
Knowledge & Curation
Not only do we curate and sell premium cannabis, we have years of experience in the scientific and cultivation aspects of cannabinoids. We are happy to pass on this knowledge and help with any questions that arise about CBD.
Wholesomeness & Wellbeing
Money or profit have never been our motivation - our mission is to make the positive effects of CBD and cannabis accessible to everyone. We keep it simple: what drives us is the pursuit of the best possible products with the greatest benefit.
Trust & Quality
supHerb only sells selected and regularly quality-checked products. If you have any further questions about CBD and our products, we would be happy to advise you personally by phone, email or in the shop