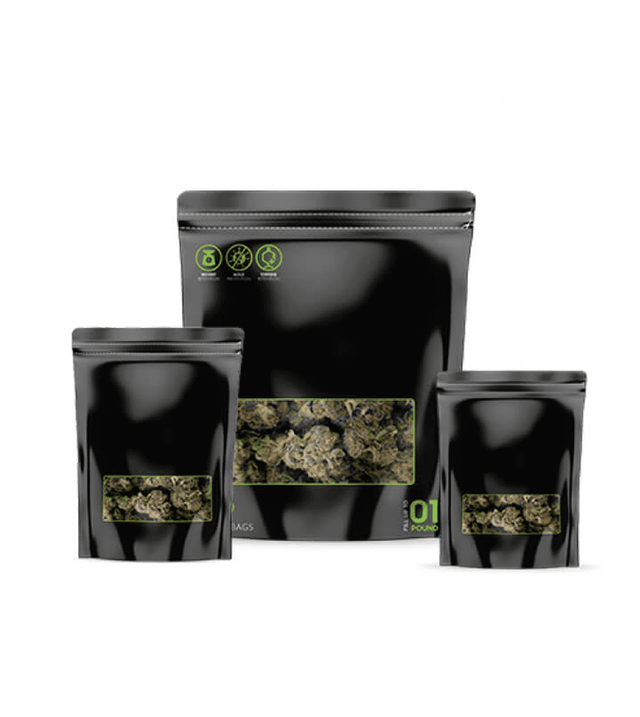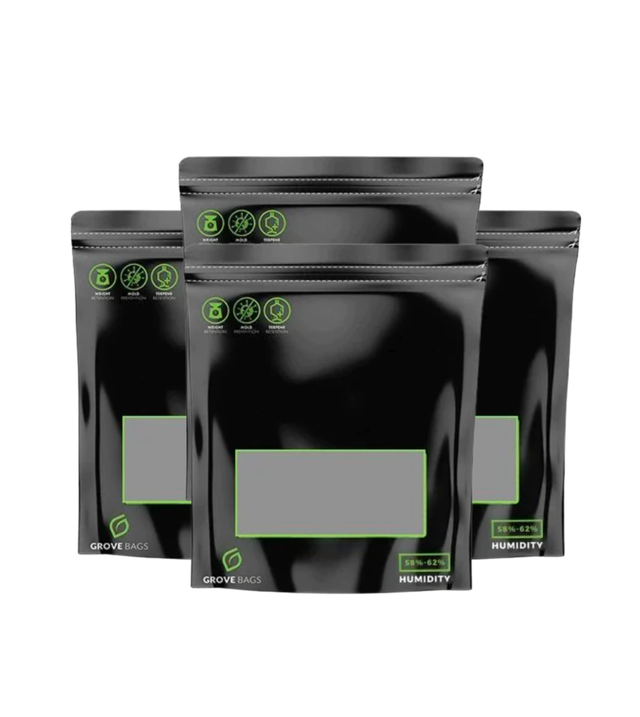 Passive Modified Atmospheric Packaging With Proprietary
TerpLoc® Technology
No Burping • No Humidity Packs • Better Results

Wherever cannabis is grown, growers in both the old and new cannabis markets have learned that a quality pull-down can be destroyed if the post-harvest process is rushed; especially the part of the process that involves curing.
Quality genetics deserve a proper drying and curing process that develops the full terpene profile of the strain and ensures that the breeder's hard work benefits the end user. A key way to achieve just that is to take the right steps to ensure you're getting a consistent, quality cure EVERY time.

First things first: the drying!

Most experienced growers recommend a drying time of 10-14 days (10 days for loose buds and 14 days for larger/dense buds). The drying room should be 60 degrees Fahrenheit and 60% relative humidity with even air circulation WITHOUT direct airflow toward the drying buds or against a wall. With slower drying, the cannabis flower retains a larger and broader terpene profile, preserving the strain-specific aromas and medicinal benefits of cannabis that would be lost with hasty drying.
After drying on the wall or tray, you can jack up the buds to prepare them for IGNITION.
Collection currently not available
Testimonials
the satisfaction of our customers is our success
Nowhere else can you find such beautiful purple and really tasty cbd flowers. It tastes just fine, even to me, and I'm a bit haglich, as they say 😉
Julia

Customer
Great shop, top products, friendly and competent. Worth a recommendation!! 🔥🔥🔥
Moe

Customer
Very pretty shop, run by competent and friendly operators whose products convinced me with their quality. I was surprised by the large selection that you can only find at SupHerb in Vienna.
Georg

Customer
CBD? DROPS? DELIVERY? RETURN? LEGAL? SUBSCRIPTION? CBD? DROPS? DELIVERY? RETURN? LEGAL? SUBSCRIPTION? CBD? DROPS? DELIVERY? RETURN? LEGAL? SUBSCRIPTION?
FAQ
Knowledge & Curation
Not only do we curate and sell premium cannabis, we have years of experience in the scientific and cultivation aspects of cannabinoids. We are happy to pass on this knowledge and help with any questions that arise about CBD.
Wholesomeness & Wellbeing
Money or profit have never been our motivation - our mission is to make the positive effects of CBD and cannabis accessible to everyone. We keep it simple: what drives us is the pursuit of the best possible products with the greatest benefit.
Trust & Quality
supHerb only sells selected and regularly quality-checked products. If you have any further questions about CBD and our products, we would be happy to advise you personally by phone, email or in the shop