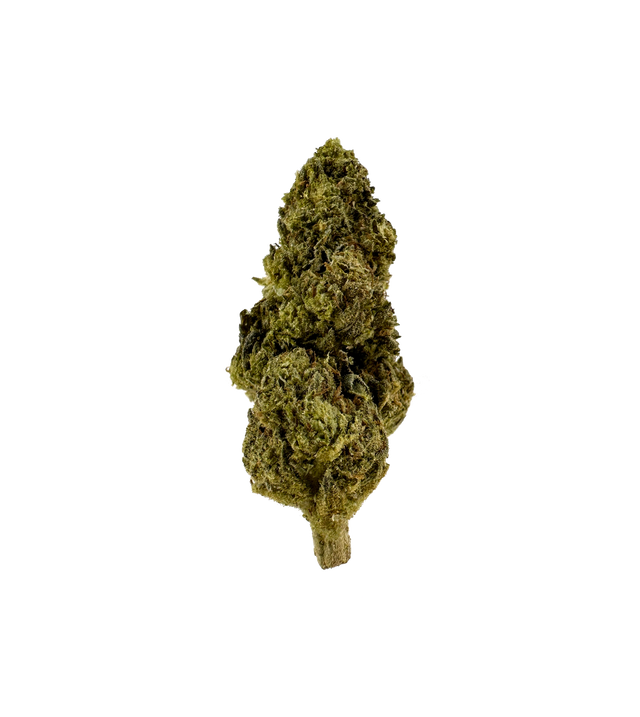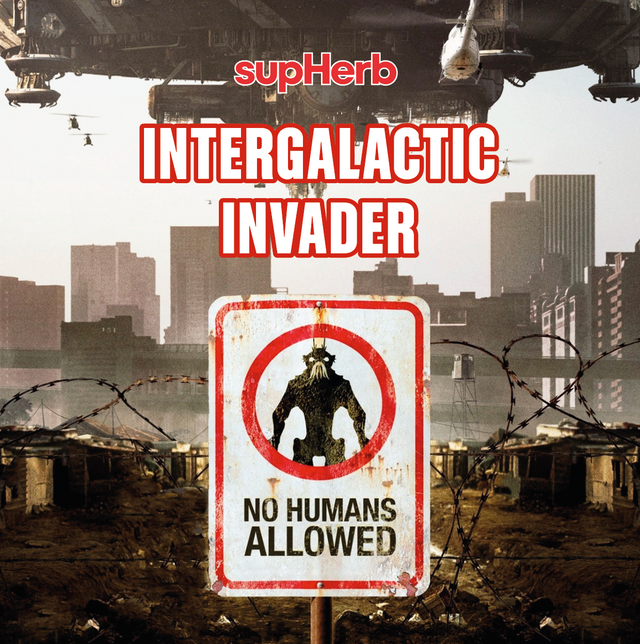 H3CBN Intergalactic Invader
Die Flowers für alle, die es weihnachtlich mögen
H3CBN / Lebkuchen Duft / aromatisch
Was ist supHerb H3CBN Intergalactic Invader?
Your wish is our command! Ihr habt es euch gewünscht und endlich dürfen wir sie präsentieren: unsere supHerb H3CBN Blüten. Unsere Sorte Intergalactic Invader bringt dich mit dem Duft nach Lebkuchen und weihnachtlichen Gewürzen das ganze Jahr über in eine weihnachtliche Stimmung. Ideal für alle, die sich einen extra Kick von ihren legalen Blüten wünschen. Dank Veredlung mit H3CBN lässt dich Intergalactic Invader in unendliche Weiten abheben, ohne auf ein authentisches Flower Feeling verzichten zu müssen.
Was ist das Besondere an supHerb H3CBN Intergalactic Invader?
Mit unserem H3CBN Sortiment hat supHerb wieder einmal Blüten in höchster Qualität für euch gesucht – und gefunden! Durch die Veredlung mit H3CBN sind uns dabei einige der stärksten und zugleich aromatischsten Sorten gelungen, die derzeit auf dem Markt verfügbar sind. Intergalactic Invader sorgt für besonders comfy feelings: Mach es dir mit einer Tasse Tee und Keksen gemütlich, genieß den weihnachtlichen Lebkuchenduft der Flower und heb ab in ein spaciges Weihnachtsabenteuer!
Was gibt es noch über supHerb H3CBN Intergalactic Invader zu wissen?
H3CBN ist aktuell eines der intensivsten Cannabinoide, die auf dem legalen Markt erhältlich sind. Du möchtest mehr über H3CBN, seine Wirkung und die Effekte erfahren? Auf unserem Blog haben wir alle Infos!
Wie immer hat supHerb diverse Flowers verschiedener Produzenten getestet und sich erst nach sorgfältiger Prüfung entschieden, Intergalactic Invader in unser Sortiment aufzunehmen. So bekommt ihr von uns ausnahmslos qualitative Flowers aus vertraulicher Quelle. Von Freund:innen für Freund:innen.
Collection currently not available
Testimonials
the satisfaction of our customers is our success
Nowhere else can you find such beautiful purple and really tasty cbd flowers. It tastes just fine, even to me, and I'm a bit haglich, as they say 😉
Julia

Customer
Great shop, top products, friendly and competent. Worth a recommendation!! 🔥🔥🔥
Moe

Customer
Very pretty shop, run by competent and friendly operators whose products convinced me with their quality. I was surprised by the large selection that you can only find at SupHerb in Vienna.
Georg

Customer
CBD? DROPS? DELIVERY? RETURN? LEGAL? SUBSCRIPTION? CBD? DROPS? DELIVERY? RETURN? LEGAL? SUBSCRIPTION? CBD? DROPS? DELIVERY? RETURN? LEGAL? SUBSCRIPTION?
FAQ
Knowledge & Curation
Not only do we curate and sell premium cannabis, we have years of experience in the scientific and cultivation aspects of cannabinoids. We are happy to pass on this knowledge and help with any questions that arise about CBD.
Wholesomeness & Wellbeing
Money or profit have never been our motivation - our mission is to make the positive effects of CBD and cannabis accessible to everyone. We keep it simple: what drives us is the pursuit of the best possible products with the greatest benefit.
Trust & Quality
supHerb only sells selected and regularly quality-checked products. If you have any further questions about CBD and our products, we would be happy to advise you personally by phone, email or in the shop