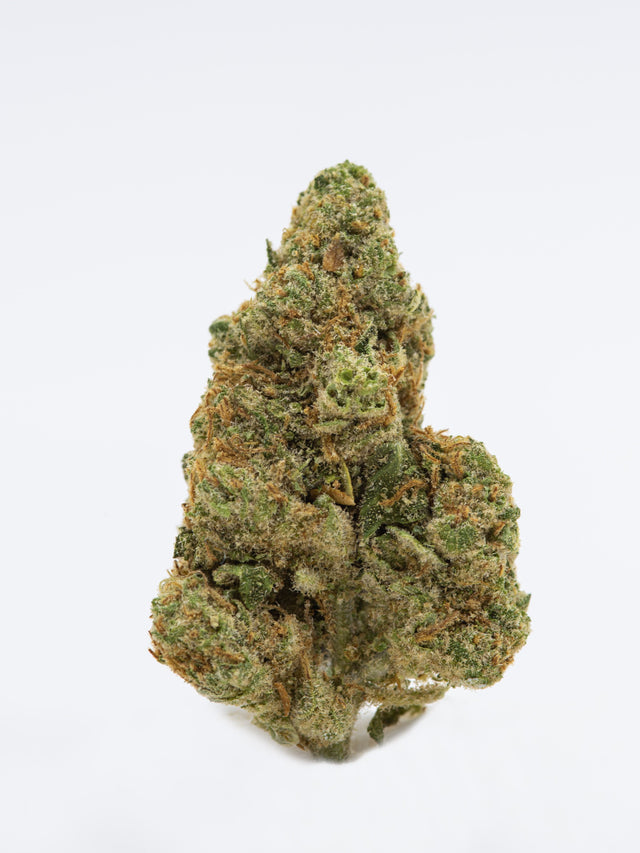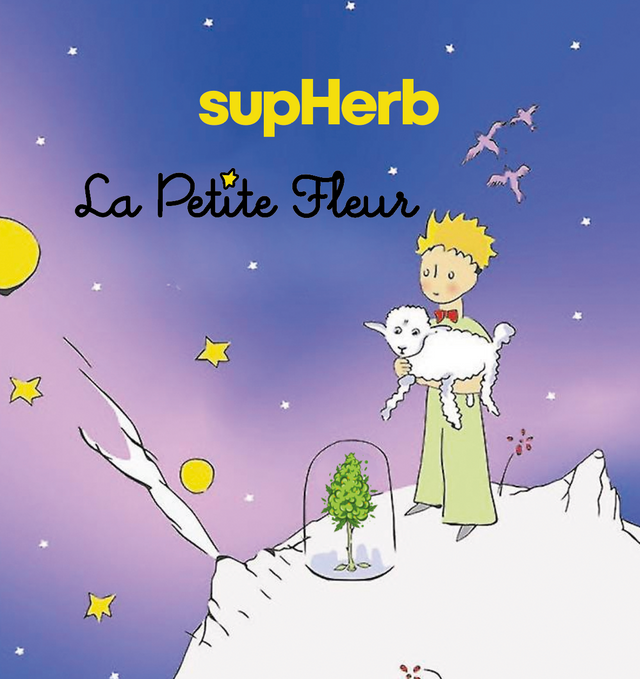 The supHerb Special Edition is truly special

Fruity Scent / Intense / Premium Bud


Test yourself through the variety of cannabinoids and tickle your endocannabinoid system like you've never touched it - with the new special edition from supHerb.
What's in the Special Edition?
The latest batch of the Special Edition contains around 15% CBD and less than 0.2% Delta9 THC.

What are the aroma and effects of the CBD Special Edition?
If we were to name our varieties after cocktails, the Special Edition with its aroma of lemon and mint would clearly be a caipirinha. In addition, the variety is characterized by a fruity scent that is similar to that of papaya and mango.
With more than 15% CBD, the Special Edition is significantly stronger than most commercially available CBD flowers. The Flower is suitable for experienced cannassers during the day or for connoisseurs who want to wind down a bit in the evening.
What else is there to know about the CBD Special Edition?
When supHerb released these flowers for the first time as a special edition in 2019, it heralded a new era in the CBD business. The CBD flowers of the supHerb Special Edition have a similarly intense smell as THC flowers and are visually indistinguishable from the flowers of the "other" market. With this strain, supHerb has set a milestone for good CBD weed.
15% CBD


Collection currently not available
köstlich
Bisschen husten weil es zu trocken ist. sonnst würde ich es jedem weiter empfehlen
Top 👍
Sehr schöne blüten und Tasty!!!!
1a
La petite aber doch eine große Überraschung bin sehr zufrieden.
Testimonials
the satisfaction of our customers is our success
Nowhere else can you find such beautiful purple and really tasty cbd flowers. It tastes just fine, even to me, and I'm a bit haglich, as they say 😉
Julia

Customer
Great shop, top products, friendly and competent. Worth a recommendation!! 🔥🔥🔥
Moe

Customer
Very pretty shop, run by competent and friendly operators whose products convinced me with their quality. I was surprised by the large selection that you can only find at SupHerb in Vienna.
Georg

Customer
CBD? DROPS? DELIVERY? RETURN? LEGAL? SUBSCRIPTION? CBD? DROPS? DELIVERY? RETURN? LEGAL? SUBSCRIPTION? CBD? DROPS? DELIVERY? RETURN? LEGAL? SUBSCRIPTION?
FAQ
Knowledge & Curation
Not only do we curate and sell premium cannabis, we have years of experience in the scientific and cultivation aspects of cannabinoids. We are happy to pass on this knowledge and help with any questions that arise about CBD.
Wholesomeness & Wellbeing
Money or profit have never been our motivation - our mission is to make the positive effects of CBD and cannabis accessible to everyone. We keep it simple: what drives us is the pursuit of the best possible products with the greatest benefit.
Trust & Quality
supHerb only sells selected and regularly quality-checked products. If you have any further questions about CBD and our products, we would be happy to advise you personally by phone, email or in the shop