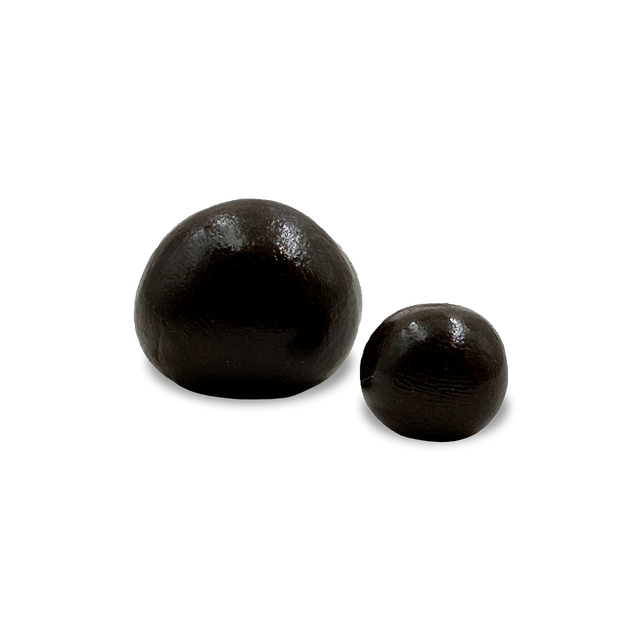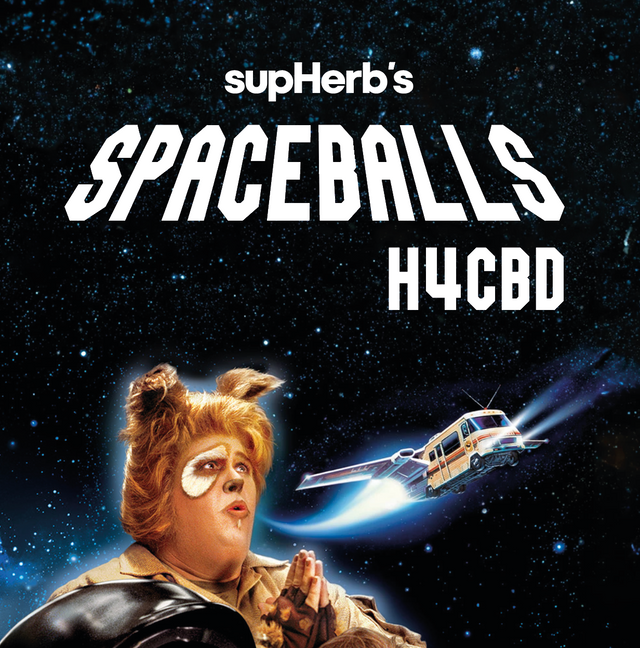 Space Balls

Keef Powder / Fresh Frozen Terpene Pollinate / H4CBD Distillate

"The Stars don't look bigger, but they do look brighter"
– Sally Ride, first American in space
What are superb spaceballs?
The supHerb spaceballs are spacey hash balls, inspired by temple balls from the Himalaya mountains of Nepal. Our product is Made in Vienna (Austria), where the balls are rolled by hand to give them the typical fine shine. Some people have already associated our spaceballs with black Afghans - but we distance ourselves from this association.
What's in supHerb Spaceballs?
The supHerb Spaceballs have often been copied, but the original quality has never been matched by our competitors. So that it stays that way, the exact recipe is of course a well-kept trade secret. But we are happy to tell you a little more about the ingredients:
For the production, high-quality keef powder is mixed with a terpene-containing fresh frozen pollinate and an H4CBD distillate. We obtain the pollinate used exclusively from fresh frozen flowers. By flash freezing the fresh buds, their pollen is naturally high in terpenes. The pollinate obtained in this way is mixed with our proven KEEF powder, which we also use for the Flying Saucer Keef Taler. The basis obtained in this way luxuriously rounds off our high-quality H4CBD distillate.
What does the hash smell like and what is its consistency?
Natural, weedy and a little spacy: the scent of the supHerb Spaceballs is galactically good. The firm (but not hard) balls are black on the outside and brown on the inside, and quality control shows that even contact with air changes the cut edge. When heated, the solid consistency even begins to bubble slightly on the surface.

40% H4CBD
Collection currently not available
Good
Feels like 1% THC, is more calming then Metroid Hash, but appreciated it.
Testimonials
the satisfaction of our customers is our success
Nowhere else can you find such beautiful purple and really tasty cbd flowers. It tastes just fine, even to me, and I'm a bit haglich, as they say 😉
Julia

Customer
Great shop, top products, friendly and competent. Worth a recommendation!! 🔥🔥🔥
Moe

Customer
Very pretty shop, run by competent and friendly operators whose products convinced me with their quality. I was surprised by the large selection that you can only find at SupHerb in Vienna.
Georg

Customer
CBD? DROPS? DELIVERY? RETURN? LEGAL? SUBSCRIPTION? CBD? DROPS? DELIVERY? RETURN? LEGAL? SUBSCRIPTION? CBD? DROPS? DELIVERY? RETURN? LEGAL? SUBSCRIPTION?
FAQ
Knowledge & Curation
Not only do we curate and sell premium cannabis, we have years of experience in the scientific and cultivation aspects of cannabinoids. We are happy to pass on this knowledge and help with any questions that arise about CBD.
Wholesomeness & Wellbeing
Money or profit have never been our motivation - our mission is to make the positive effects of CBD and cannabis accessible to everyone. We keep it simple: what drives us is the pursuit of the best possible products with the greatest benefit.
Trust & Quality
supHerb only sells selected and regularly quality-checked products. If you have any further questions about CBD and our products, we would be happy to advise you personally by phone, email or in the shop