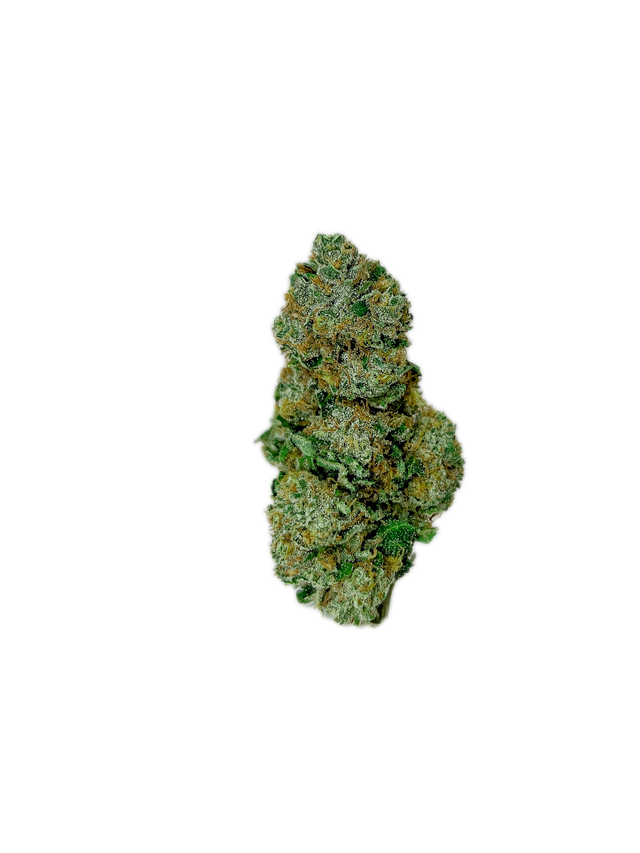 CBG Force: Blüten für Gewinnertypen
8% CBG / leuchtend grün / wunderschöne, große Buds 
Was ist supHerb CBG Force? 
Mit CBG Force präsentiert supHerb ein grünes El Dorado. Denn das hochwertige CBG, das in Flowers üblicherweise in viel geringen Mengen enthalten ist als CBD, schlägt hier enorm zu Buche: Unglaubliche 8% CBG sind in diesem Strain enthalten. Das lässt sich sehen!
Was ist das Besondere an supHerb CBG Force? 
Entzündungshemmend, schmerzlindernd, beruhigend: Die Frage ist weniger, was das Besondere an dieser Blüte ist, sondern vielmehr, was CBG eigentlich nicht kann. Doch supHerb CBG Force überzeugt nicht nur mit herausragenden Eigenschaften und satten 8% CBG, es ist auch eine außergewöhnlich schöne Flower: Die leuchtend hellgrüne Farbe, zarte orange Härchen und weißliche CBG Kristalle machen sie zu einem wahren Augenschmaus. Wer daran riecht, wird ein leichtes Mango-Aroma wahrnehmen, so sanft, dass es beim Rauchen verfliegt.
Was gibt es noch über supHerb CBG Force zu wissen? 
Heroes und Gewinnertypen wie Piloten, Rennfahrern und Olympioniken sind Cannabinoide verboten. CBG, mit seinem kaum nennenswerten THC-Gehalt, ist für diese Personengruppen also bestens geeignet. Aber auch, wenn du ein ganz normaler Alltagsheld bist, kannst du von unserer CBG Force profitieren: Ihr besonders niedriger THC-Gehalt macht sie zum Beispiel zu deinem besten Freund bei Verkehrskontrollen. Enjoy safe!
Übrigens: CBG (Cannabigerol) ist ein nicht-psychoaktives, pflanzliches Cannabinoid und gehört wie CBD zur Klasse der Phytocannabinoide. 
8% CBG
Collection currently not available
Testimonials
the satisfaction of our customers is our success
Nowhere else can you find such beautiful purple and really tasty cbd flowers. It tastes just fine, even to me, and I'm a bit haglich, as they say 😉
Julia

Customer
Great shop, top products, friendly and competent. Worth a recommendation!! 🔥🔥🔥
Moe

Customer
Very pretty shop, run by competent and friendly operators whose products convinced me with their quality. I was surprised by the large selection that you can only find at SupHerb in Vienna.
Georg

Customer
CBD? DROPS? DELIVERY? RETURN? LEGAL? SUBSCRIPTION? CBD? DROPS? DELIVERY? RETURN? LEGAL? SUBSCRIPTION? CBD? DROPS? DELIVERY? RETURN? LEGAL? SUBSCRIPTION?
FAQ
Knowledge & Curation
Not only do we curate and sell premium cannabis, we have years of experience in the scientific and cultivation aspects of cannabinoids. We are happy to pass on this knowledge and help with any questions that arise about CBD.
Wholesomeness & Wellbeing
Money or profit have never been our motivation - our mission is to make the positive effects of CBD and cannabis accessible to everyone. We keep it simple: what drives us is the pursuit of the best possible products with the greatest benefit.
Trust & Quality
supHerb only sells selected and regularly quality-checked products. If you have any further questions about CBD and our products, we would be happy to advise you personally by phone, email or in the shop