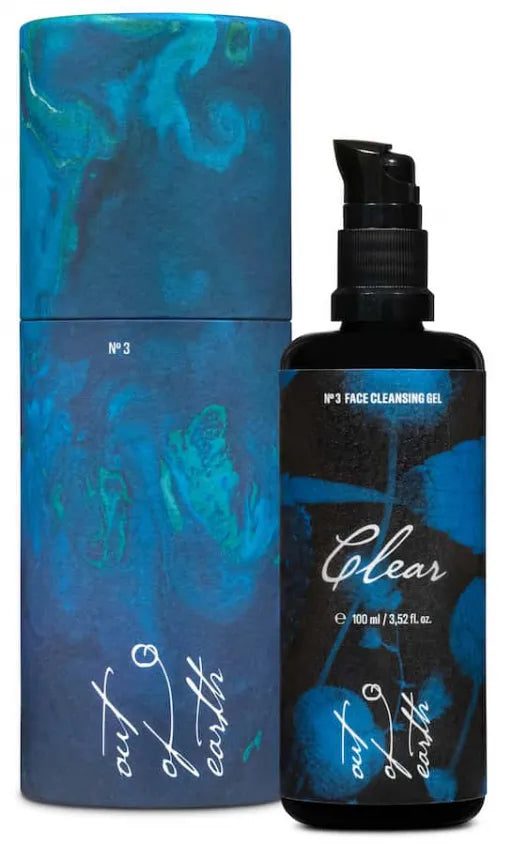 Out of Earth - Cleansing Gel
Remove Impurities

Peeling effect with salicylic acid

Preserves the natural protective acid mantle

Antibacterial active ingredient cosmetics

Regulates the endocannabinoid system and sebum production

The
CBD cleansing gel
frees the facial skin from impurities. Mild washing substances help to maintain the skin's protective acid layer. Acne, impure skin and psoriasis benefit from this innovative CBD facial cleansing gel. The salicylic acid from willow bark extract ensures a gentle peeling effect: it removes dead skin cells and stimulates the underlying skin layers to form new cells. This prevents the sebaceous glands from becoming clogged or inflamed. Evening primrose oil and hemp seed oil have a slightly moisturizing effect and prevent a feeling of tightness. Thyme and peppermint have an antibacterial and cleansing effect. In addition, they exude a scent of fresh herbs, which makes cleaning a sensual pleasure.
Collection currently not available
Testimonials
the satisfaction of our customers is our success
Nowhere else can you find such beautiful purple and really tasty cbd flowers. It tastes just fine, even to me, and I'm a bit haglich, as they say 😉
Julia

Customer
Great shop, top products, friendly and competent. Worth a recommendation!! 🔥🔥🔥
Moe

Customer
Very pretty shop, run by competent and friendly operators whose products convinced me with their quality. I was surprised by the large selection that you can only find at SupHerb in Vienna.
Georg

Customer
CBD? DROPS? DELIVERY? RETURN? LEGAL? SUBSCRIPTION? CBD? DROPS? DELIVERY? RETURN? LEGAL? SUBSCRIPTION? CBD? DROPS? DELIVERY? RETURN? LEGAL? SUBSCRIPTION?
FAQ
Knowledge & Curation
Not only do we curate and sell premium cannabis, we have years of experience in the scientific and cultivation aspects of cannabinoids. We are happy to pass on this knowledge and help with any questions that arise about CBD.
Wholesomeness & Wellbeing
Money or profit have never been our motivation - our mission is to make the positive effects of CBD and cannabis accessible to everyone. We keep it simple: what drives us is the pursuit of the best possible products with the greatest benefit.
Trust & Quality
supHerb only sells selected and regularly quality-checked products. If you have any further questions about CBD and our products, we would be happy to advise you personally by phone, email or in the shop