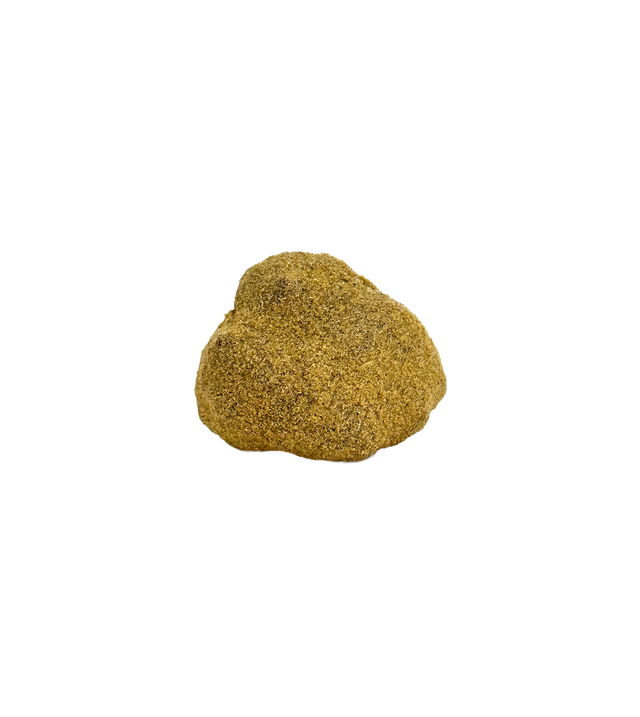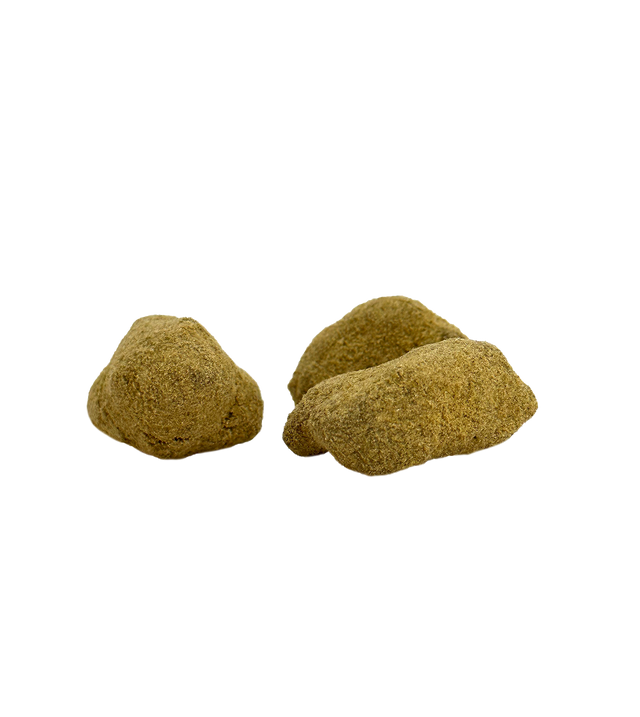 supHerb H4CBD Moonrocks
H4CBD 40
%
Fruchtige Blüten veredelt mit purem H4CBD Destillat
Fly me to the moon. Mit unseren supHerb H4CBD Moonrocks ist das kein Problem. Denn die flaumigen Mini-Felsen lassen dich total abheben und auf die bestmögliche Art im Orbit kreisen.
Moonrocks sind kein neues Produkt: Zahlreiche Hersteller und Händler machten es (leider) mit zweifelhaften Wirkungs- und Heilversprechen populär. Bei supHerb gehen Qualität und ehrlicher Genuss jedoch immer vor. Deshalb war das magische Mondgestein in der Vergangenheit nicht bei uns erhältlich.
Aber Zeiten (und Produktsortimente) ändern sich: Mittlerweile haben wir unsere eigenen H4CBD Moonrocks – die den höchsten supHerb Qualitätsansprüchen und den Wünschen genussverwöhnter Cannasseure entsprechen.
Für unsere supHerb H4CBD Moonrocks werden sorgfältig ausgesuchte Blüten veredelt. So wird etwas Hochwertiges, Gutes sogar noch besser!
supHerb Moonrocks sind fruchtige HighGrade Blüten, umhüllt von luxuriösem Pollinat. Unsere aromatischen Blüten werden in pures H4CBD Destillat getaucht und anschließend in Keef gewälzt. So entstehen die flaumigen, wunderschönen H4CBD Moonrocks. Das hochwertige H4CBD Destillat sorgt für eine galaktische Erfahrung mit den magischen Mondsteinchen. Aber vergiss dein Handtuch nicht…
Das sind Moonrocks, bei denen wir guten Gewissens sagen dürfen: Von Freunden für Freunde.
Collection currently not available
Good stuff
War sehr angenehm in Konsistenz, Geruch, Geschmack und Wirksamkeit
Nicer 💩
Klebt wie Sau, riecht Lecker und erfüllt zu 100% seinen Zweck
Hammer
Relativ starke, und lang anhaltende Wirkung (so um die 2 Stunden)
Testimonials
the satisfaction of our customers is our success
Nowhere else can you find such beautiful purple and really tasty cbd flowers. It tastes just fine, even to me, and I'm a bit haglich, as they say 😉
Julia

Customer
Great shop, top products, friendly and competent. Worth a recommendation!! 🔥🔥🔥
Moe

Customer
Very pretty shop, run by competent and friendly operators whose products convinced me with their quality. I was surprised by the large selection that you can only find at SupHerb in Vienna.
Georg

Customer
CBD? DROPS? DELIVERY? RETURN? LEGAL? SUBSCRIPTION? CBD? DROPS? DELIVERY? RETURN? LEGAL? SUBSCRIPTION? CBD? DROPS? DELIVERY? RETURN? LEGAL? SUBSCRIPTION?
FAQ
Knowledge & Curation
Not only do we curate and sell premium cannabis, we have years of experience in the scientific and cultivation aspects of cannabinoids. We are happy to pass on this knowledge and help with any questions that arise about CBD.
Wholesomeness & Wellbeing
Money or profit have never been our motivation - our mission is to make the positive effects of CBD and cannabis accessible to everyone. We keep it simple: what drives us is the pursuit of the best possible products with the greatest benefit.
Trust & Quality
supHerb only sells selected and regularly quality-checked products. If you have any further questions about CBD and our products, we would be happy to advise you personally by phone, email or in the shop